Company overview
Our goal is simple, to make things that people care about. We were founded on this principle and we will always be commited to it.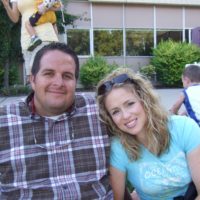 Jayson Calderwood - President
Jayson started working at Trail Creek Nursery the summer of 1990. He quickly discovered he had a love for plants and landscaping. In 2003 Jayson along with his brother Clint bought Trail Creek Nursery. Now Jayson helps in all divisions of the nursery. From growing and caring for plants, helping nursery sales, bidding landscape jobs, and helping the landscape division. In his free time, he enjoys fly fishing, coaching football and supporting his children in their activities.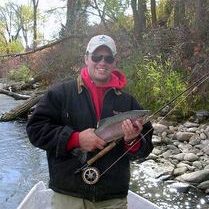 Chantz Calderwood - Landscaping Foreman
Chantz has been at Trail Creek Nursery since 1999. He has a bachelor's of horticulture with an emphasis in design/build landscaping. He especially enjoys installing water features and diagnosing irrigation issues.He enjoys the outdoors including many activities with his family that Idaho and Wyoming have to offer.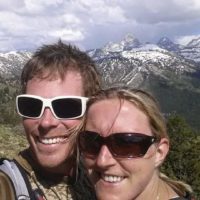 Paul Reesey - Maintenance Foreman
Paul Reesey brings over 20 years of professional landscape experience to the Teton Valley and surrounding areas. Paul grew up in landscaping in a family business from Maryland. He moved here to pursue the great lifestyle this unique place has to offer. Trail Creek Nursery's family atmosphere is a great fit for Paul. His tremendous attention to detail helps drive him to excel in this diverse field of landscaping. This career allows Paul to express himself in various ways from designing and implementing to teaching and managing.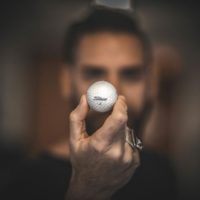 John Wood - Nursery Manager, Landscape Designer
Born and raised in Teton Valley, John spent his formative years working on the family farm and ranch. As a young farmer, the ideals of stewardship, conservation, and thrift were taught to him by his father and grandfather. It is that reverence for the land that led him to study Landscape Architecture at the University of Idaho. His studies prepared him to take on nearly any challenge dealing with the outdoor built and natural environment.
Prior to, during, and after, attending College he has worked in the landscape industry. Over 20 years of experience in the business has allowed him to accumulate an unparalleled skill set. Whether he is helping you to choose which annual flower to purchase or designing an adaptive multi-use public green space, John can do it.
Contact Us
Send us a message